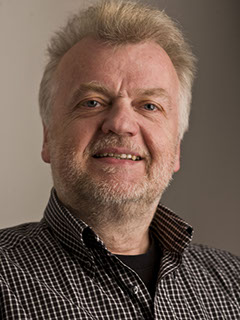 LUCAS NIJS
Sint Lucas University College of Art and Design
May 28th – May 30th: workshop
workshop NODEBox – sound and image
Lucas Nijs has been a freelance graphic designer since 1981. He was employed at Apple Computer Europe headquarters in Paris from 1989-1994. He has been teaching new media, graphic design and experimental typography at the Sint Lucas University College of Art and Design (Antwerp, BE), the Plantin Genootschap (BE, until 2005) and the Lahti Institute of Design (FI) since 1983.
In 2004, he founded the Experimental Media Research Group. This group has developed NodeBox. He has coordinated research funded by the Institute for the Promotion of Innovation by Science and Technology in Flanders.
For a brief overview of workshops taught by Lucas, see the workshops section on the EMRG website.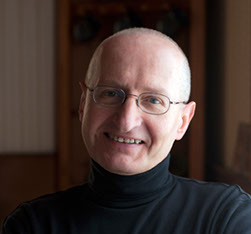 JAN KUBASIEWICZ
Massachusetts College of Art and Design
May 31st: lecture
Sound—Image—Text—Motion. An Overview of Audiovisual Explorations


Jan Kubasiewicz is Professor at Massachusetts College of Art and Design in Boston and Head of Dynamic Media Institute—the graduate program in communication design wherein students from diverse backgrounds pursue a unique thesis vision through a rigorous practice of research, prototyping, and writing [dynamicmediainstitute.org]. He has served as visiting lecturer and critic at numerous universities in the USA, Australia, China, Japan, Korea, Italy and Poland. He has organized exhibitions, workshops, seminars and conferences on the topic of communication, design and media.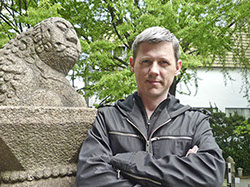 BRIAN LUCID
Massachusetts College of Art and Design
June 1st: lecture
Mapping the Structure(s) of Music: Visualizing Content and Context


Brian Lucid is a designer, educator, speaker and consultant whose personal and professional work ranges from traditional communications in static and temporal media to generative design and physically interactive artifacts and experiences. He holds the rank of Professor at the Massachusetts College of Art and Design where he serves as one of the faculty members within the Dynamic Media Institute.
MARCIN WICHROWSKI
Polish-Japanese Institute of Information Technology
May 28th – May 29th: workshop
Augmented Reality and Unity 3D


He graduated from Polish-Japanese Institute of Information Technology in Warsaw, Poland. Works in Multimedia Department, Faculty of Computer Science PJIIT. Teaches many multimedia subjects at Computer Science Faculty and New Media Art Faculty (bachelor's/master's degree programs) and is a technical supervisor of students' final works/projects. Specialized in computer graphics, designing and programming rich web and mobile interfaces/applications, non-linear audio/video editing and motion graphics, DVD-Video/Blu-ray Disc authoring, Human-Computer Interaction, medical user interfaces, augmented reality). Guest lecturer and multimedia workshop co-organizer at Academy of Fine Arts (Warsaw, Katowice) and during Erasmus program (Ireland, Scotland, Finland, Belgium).
Co-organizer of HCI seminar "Kansei in practice" concerning issues of usability, ergonomics and functionality of the user interfaces and implementation of methods for User-Centered Design.
Cooperates with artists from Academy of Fine Arts in Warsaw and creates interactive audio/video installations/projects.
He is interested in new experimental forms of human – computer interaction and methodologies for design and development of medical user interfaces.
Adobe Certified Expert.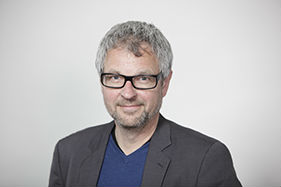 RALF DRINGENBERG
z zg –Zentrum Zeitbasierte Gestaltung
HfG Schwäbisch Gmünd, University of Design
May 29th – May 30th: workshop
Processing Program in visualization – basic exercises


Ralf Dringenberg studied Visual Communication at the HfG Schwäbisch Gmünd, University of Design between 1984 and 1989. Since that time he has been working mainly on interactive and dynamic media for companies like AEG Lichttechnik, Alcatel, Degussa, LouisLondon, Ehapa Verlag, Hewlett Packard, IBM, Rexroth Bosch Group, Volksbank and many others, sometimes in cooperation with agencies like LöffelWendelstein, Herzog, 21-Torr, Henssler & Schultheiss and others. In 1996 he co-founded and headed the company Streamdesign GmbH, which was dedicated to develop solutions for visual communication systems based on internet technologies. In 2001 he founded the company Visication for the development of methods and systems for real-time visualization of audio events, and holds several patents.
From 1999 until 2003, he was a part-time lecturer for Design Foundations and Interactive Design at the HfG Schwäbisch Gmünd and the Academy of Communication Stuttgart. From 2003 until 2007, he was a Professor for Design Foundations in Media Design at the University of Applied Sciences Mainz, heading the Department for Media-Design from 2004 and co-heading the University's Institute of Media Design from 2005 onwards.
Since 2007, as an appointed Professor for the Foundations of Two-Dimensional Design at the HfG Schwäbisch Gmünd, University of Design, his research has been focusing on visualization in the dynamic systems of unstable media. Since 2008, he is heading the Department of Communication Design. He has been a referee in several accreditation commissions from 2003 onwards.
With Prof. Anja Stöffler of the University of Applied Sciences Mainz, he founded the z zg –Zentrum Zeitbasierte Gestaltung (Centre for Time Based Design) in 2010. Since 2007, he has been focusing on the conception and realization of the exhibition "Moving Types – Lettern in Bewegung" www.moving-types.com, together with Anja Stöffler and Harald Pulch, and in cooperation with Dr. Annette Ludwig of the Gutenberg-Museum Mainz.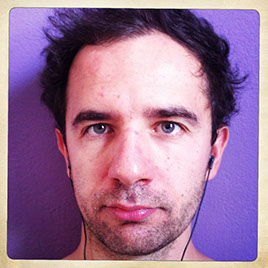 JACEK ROKOSZ
Polish-Japanese Institute of Information Technology
Polish Film School
June 1st: lecture
Art of the Title Sequences
Born in 1977. Graduate from Polish Film School in Łódź. He is director of the animation films. He has made special effects for "Peter and the Wolf" (Oscar 2006). He is also a teacher in Polish Film School and in Polish-Japanese Institute of Information Technology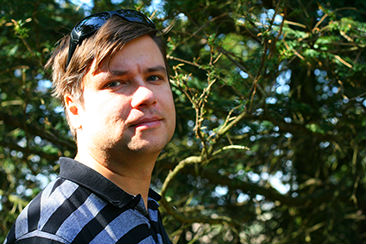 FILIP BLAŽEK
Designiq
May 31st: lecture
Ēűřøpęåñ Ðïàçŕĭțıċŝ
Filip Blažek was born in 1974 in Prague in Czechoslovakia. He works as a graphic designer since 1993. In 2003, he established Designiq studio in Prague. It focuses on creation of logotypes and corporate identity, book design, editorial design and on promotion of bodies focusing on cultural work. Together with his colleagues, Filip Blažek designed over 200 books, more than 20 magazines and periodicals and at least 30 logotypes.
Apart from being a designer, he is a co-author of a popular typographic guidebook Praktická typografie (Typography in practice, 2000, 2004). He regularly contributes to professional periodicals in the field of graphic design. He is a founder and a member of the editorial office of TYPO magazine, which focuses on typography, graphic design and visual communication. He is an owner of the Typo.cz server, dedicated to Czech and international graphic design.
Since 1999, he lectures on type design and typography. He spoke at Typo Berlin (2004) Typo.Graphic.Beirut (2005), ATypI (2006, 2009, 2011), Kupé Slovakia (2005, 2008) or European Design Festival In Zürich (2009); he gave countless lectures and workshops at schools and universities in the Czech Republic, Poland, Slovakia and Germany.
Filip Blažek is the Czech deputy of the international organisation ATypI.
www.designiq.eu — www.typo.cz

BRODY NEUENSCHWANDER
brodyneuenschwander.com
May 31st: lecture
Text as art and e(M)otion
Brody Neuenschwander was born in Houston, Texas in 1958. He studied art history at Princeton University and the Courtauld Institute, London,receiving his PhD in 1986. He studied calligraphy at the Roehampton Institute under AnnCamp and then became assistant to Donald Jackson. Since 1988 he has worked as a free-lance calligrapher, first in the UK and now in Bruges, Belgium. Clients have included the US, UK, and Belgian governments, the BBC, Time-Life Books, and the Royal Mail. He has worked with director Peter Greenaway on several films, including "Prospero's Books" and "The Pillow Book." Starting around 1995 Brody's work has moved evolved into a confrontation with conceptual art; abstract calligraphy is brought into contact with texts and images that investigate the nature of language and the tension between text and image. Brody has received several awards, including the D&AD Silver Award in 2000 and the Belle Lettere Award in 1997.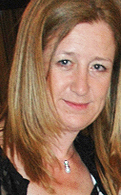 Aspasia Voudouri is a Graphic Designer and Tutor (www.voudouri.gr)
Born in 1966, lives and works in Athens, Greece.
She has graduated in 1990 having Degree in "Graphic Design from the Faculty of Fine Arts & Design" in Technological Educational Institute of Athens [Greece]. She speaks Greek and English.
She holds Post Graduate Degree on "Graphic Arts and Multimedia", from the Greek Open University, 2012 and has qualified as teacher from PATES-SELETE Institute in 1998, and attended training seminars on "Utilization of Information Technology Communication & Education", 2002.
Her professional experience covers the Graphic Design sector, as Creative Manager and Design laboratory Manager, either as freelancer or employed in the advertising industry, while as tutor in School of Graphic Arts & Design, Technological Educational Institute of Athens – TEI Athens – covers more than 15 Academic Years, and since 2001 she teaches Graphic Design in the second level education schools.
She has publications on "packaging concept" and articles in local newspapers, literary works on "Graphic Design handouts" and "Introduction to electronic image processing" and research work project on "problems during digitization of old documents, photographs and special prototypes", participation in group & personal in exhibitions
As tutor, she participated with her pupils' creations in over 10 exhibitions on Graphic Arts since 1993 and performed lectures and presentations in conferences in the sector of education.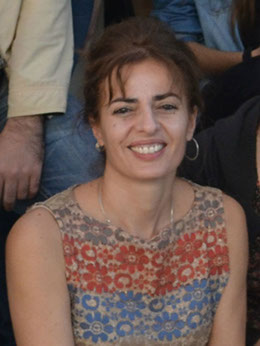 ASPASIA VOUDOURI
Technological Educational Institute of Athens – TEI Athens
May 26th – May 28th: workshop
lecture Multimedia project
Conversation between North and South
ELENI MARTINI
Technological Educational Institute of Athens – TEI Athens
May 26th – May 28th: workshop
lecture Multimedia project
Conversation between North and South
Eleni Martini was born, studied and works as a graphic designer in Athens - Greece.
She also teaches graphic design.
BA School of Graphic Design, TEI Athens GR, 1988
MA Electronic Graphics Coventry University UK, 1992
Tutor at the School of Graphic Design, Faculty of Graphic Arts & Design, Technological
Educational Institute of Athens, since 1994. She teaches courses at the 1st and 2nd
year students.
Design experience since 1985 (freelancer or employed), professional work for printed and interactive media, published at http://www.emartini.gr/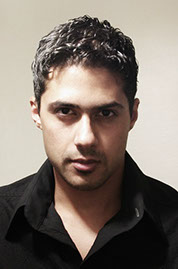 Motion graphic designer and instructor at Department of Visual Communication
and Design at Beykent University, Istanbul. After receiving my BFA (Bilkent University- 2000), I continued working on 'Motion Graphics' for MFA (Hacettepe University- 2004) and PhD (Hacettepe University-2009) degrees. I also had a 15 years of experience as a freelance designer working for award winning / published international branding, TV and film title projects. Currently I teach 'The Principles of Motion Design', '2D/3D Animation' and 'Interaction Design' and prepare video tutorials for my website (www.barisatiker.com/9078)
BARIŞ ATİKER
Beykent University, Istanbul
May 30th: workshop
General Outline Stop Motion Typography
Conversation between North and South
May 31st: lecture
Naming Type in Motion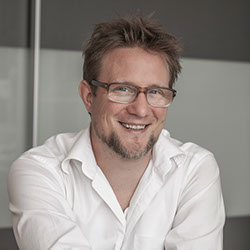 TIM RIZZO
University of Applied Sciences Mainz
May 30th, workshop:
MINDS-N-MOTION
Dynamic text exercises in After Effects
Tim Rizzo, a qualified Communications Designer, has been working as a freelance graphic designer and motion artist for clients out of entertainment, advertising, culture and education for almost a decade. He has also worked for the State Theatre of Hessen, IKEA, Microsoft and Kawasaki. As the assistant for motion design, he currently teaches the basics of classic and modern 2D animation in the course "Time-based Media" at the University of Applied Sciences Mainz.
PHILIPP SNIECHOTA
University of Applied Sciences Mainz
May 30th, workshop:
MINDS-N-MOTION
Dynamic text exercises in After Effects
Philipp Sniechota studies Mediadesign and specialises in "Time-based Media" at
the University of Applied Sciences Mainz. Early he began to focus on design
materials, especially in moving images, and has been working in this field on a
freelance basis since 2010. In addition, for some time he has been passing on
his expertise to beginners and advanced students in this area by offering
published training courses.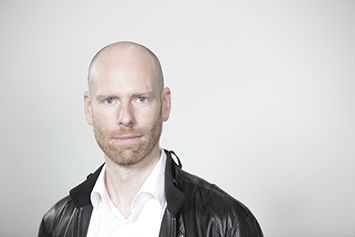 HARTMUT BOHNACKER
Hochschule für Gestaltung Schwäbisch Gmünd
May 29th – May 30th, workshop:
Processing Program in visualization – basic exercises
Hartmut Bohnacker studied Visual Communication at the HfG Schwäbisch Gmünd,
University of Design between 1998 and 2002. After his studies, he worked as an independent designer for Neustart Corporate Media Lab in Munich, Intuity Media Lab in Stuttgart, Projekttriangle in Stuttgart and others. With those he worked on all kinds of interactive project for companies like Siemens AG, Daimler AG, Porsche AG, Robert Bosch GmbH, E.ON AG, EnBW AG, Fraunhofer Institute – Media Arts and Research Studies, Carl Zeiss AG and many more.
Since 2002 he also worked as a lecturer for interactive media at the HfG Schwäbisch Gmünd and also for a short time in the interface design department at the University of Applied Sciences Potsdam. Since 2007 he is Professor at the HfG Schwäbisch Gmünd and since 2012 head of the interaction design department.
Besides his general interest in the field of interactive media, Hartmut Bohnacker is
particularly interested in mathematics and programming, which led to the publication of the book "Generative Design" that he wrote 2009 with Benedikt Groß, Julia Laub und Claudius Lazzeroni. This book is now translated and published in german, english and french.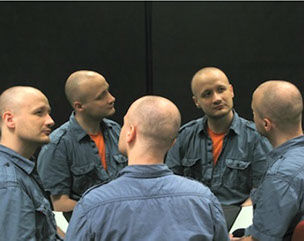 PAWEŁ JANICKI
WRO Center for Media Art
June 1st: lecture
Text and sound as interfaces
Paweł Janicki (1974) is an independent media artist, interactive director and producer working in the field of media art, microsound aesthetics and algorithmic composition, is a creator of audiovisual interactive systems, installations and performances. He creates and continuously develops software tools and interfaces. Special place in his activity takes developing software according to his own projects – and broadly – creating his own media either sabotaging already existing solutions.
Among his realizations there are time-line based and interactive soundtracks commissioned for radio, television, interactive media, visual works (like a fractal for
dimensional animation and and a number of title sequences and motion graphics); interactive works that are uneasy to classify, consisting of improvised sound, live programming, communication protocols, hacking. Janicki's musical projects have been presented in several publications showing the achievements of European experimental and electro-acoustic music scene, in addition he has worked in cooperation with many artists, as well as the IT industry and educational institutions, including the media faculties of the leading Polish art schools, like the Intermedia Faculty of The Art Academy in Poznań (Poland).
Janicki is associated with the WRO Center for Media Art (http://wrocenter.pl), where he currently directs the WRO Laboratory. His activities there are focused primarily on web applications, audio and sensory systems. Among the projects developed and realized at the WRO Laboratory under his direction, it is worth to mention the Interactive Playground exhibition, which was awarded by Poland's biggest daily paper Gazeta Wyborcza. He was also co-founder and longtime member of the well-known, collective Gameboyzz Orchestra Project exploring lo-fi aesthetic.
His musical net-performance Ping Melody was awarded the netarts.org grand prize by the Machida City Museum of Graphic Arts in Tokyo, and was nominated for an award at the Viper International Film, Video and New Media Festival in Basel.. These and other projects by Paweł Janicki were presented at many prestigious festivals and events devoted to contemporary art, including the Ars Electronica, the Transmediale, the Centre Pompidou and the International Media Art Biennale WRO in Wrocław.
The Society of Algorithm lists his net performances among the events crucial to the development of this genre of art.
more on artist's webpage
http://paweljanicki.jp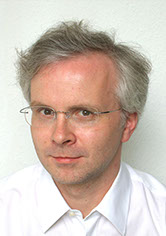 WERNER LEMBERG
Vienna, Austria
May 31st: lecture
A survey of the history of musical notation
Legibility issues of text in vocal scores
Born 1968 in Vienna, Austria. First piano lessons at an age of four; preparatory courses since 1973 at the University of Music and Performing Arts, Vienna; finishing 1992 with diplomas for piano composition, orchestral and chorus conducting, and singers' coaching.
Engagements at various theatres in Austria and Germany as a singers' coach and conductor; almost ten years head of the music department of the municipal theatre in Koblenz, Germany.
Active software development since around 1992; major projects are the CJK package for LaTeX (adding support for various Asian scripts), ttfautohint (an auto-hinter for TrueType fonts), Germa Hyphenation patterns (used e.g. in OpenOffice), also being the
maintainer of FreeType (a font rasterizer) and GNU troff (a text formatting engine).
Today working as a software engineer and teacher for opera repertoire in Vienna.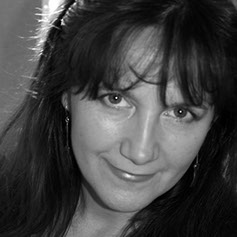 AUSRA LISAUSKIENE
Vilnius Academy of Fine Arts
June 1st: lecture
Original sound of the letters
Professor Ausra LISAUSKIENE is a calligrapher and a professional graphic designer. She graduated from Vilnius Academy of Fine Arts and at present is working as a Head of Graphic Design Department for same school. She is:
- a member of Lithuanian Graphic Designer Association LGDA (LGDA belongs for ICOGRADA) (since 2000);
- a member of Lithuanian society of Designers (since 1986);
- a member of Atypi (since 2008), country delegate of Lithuania.
She involve in a search for her own personal writing style, mainly using non-traditional tools and techniques, use calligraphy elements in graphic design and on the contrary, is interested in Type design and new media. She also takes part in calligraphy exhibitions, graphic design events in Lithuania and abroad, won some awards in Lithuania. As a professor she has had 15 Experimental workshops in different European Design Schools, has participated as a speaker and an exhibitor in some International Conferences on Typography and Design, from 2005 she is organizing international exhibitions on Lettering Art as well as students works exhibitions.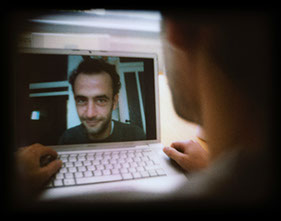 STEVE PILLE
Royal Academy of Fine Arts in Antwerp
June 1st: lecture
The "classic"– art education as a solid background for experimentations in motion media
After he's master-studies in graphic design (1996) at Karel de Grote Hogeschool in Antwerp Steve Pille has been continually experimenting with motion graphics and worked for several design agencies.
He was teaching motion graphics at the communications department of Design Academy Eindhoven from 2000 until 2008. Since 2008 he teaches at the graphic design department of the Royal Academy of Fine Arts in Antwerp. His work meanly consist of motivating and coaching young creativity and experimentation in the field of motion media.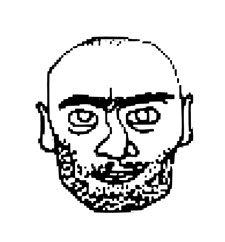 ADAM COOKE
North Wales School of Art & Design
May 31st: lecture
Design Eduction & the workshop model.
Lo-fi touch technology prototypes in the field.
Adam Cooke was born in 1973 and lives in Liverpool, United Kingdom
Studying Fine Art at UCA, University for the Creative Arts. Completing his Masters in Interactive Multimedia Arts at John Moores University, Liverpool. He is currently Senior Lecturer in Design Communication at North Wales School of Art & Design. His research explores open technologies in a community context.